The Warrior Relief Fund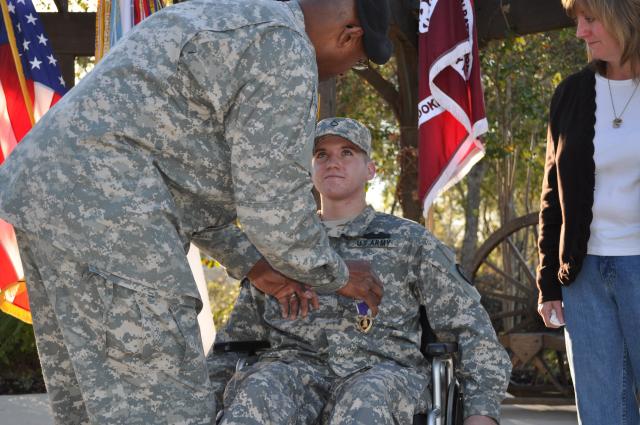 In the past year, Chapter 2226 has assisted veterans in need providing them with many essential items. Some of these needed areas included assistance to the Fisher House where we donated four televisions sets as well as Walmart gas cards and Commasary grocery cards. Additionally we have donated Walmart gas cards and Commisary cards to the Warriot Transition Battalion in additon to the Home for Christmas program. Also, financial assistance has been rendered to the North Carolina State Veterans Home, and to the Veterans Administration Voluntary Service in Fayetteville. One of our members ,who is blind, was having problems arranging for his mother to be with him for treatment and we furnished her with gas cards to make the trip from Fayetteville to Raleigh.
It is not intended to take the place of the Veterans and spouses responsibility of providing for their families. Criteria for selecting a family is as follows: the family must be in need, have a least one child and there be no evidence of any abuse of drugs, alcohol or tobacco. Obviously, there must be no evidence of family abuse of any kind. There must be positive evidence that the Veteran and spouse are making every effort to support their family morally and financially. The vetting in each case is accomplished by a Chaplain or the Chapter Welfare Officer.
To access the dotation Form "Click" here.