Councilman Crisp reads the Proclamation designating Fayetteville as a Purple Heart City, during the Memorial Day ceremony, May 27th 2013,
Mayor Chris Rey of Spring Lake has designated the Town of Spring Lake as a Purple Heart Town today 11-11-13 during Spring Lake's Veterans' Day Ceremony.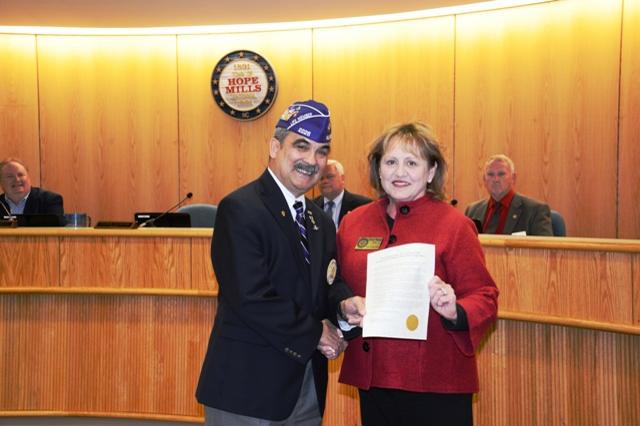 Mayor Warner proclaiming Hope Mills as a Purple Heart city. 11-05-13
Harnett County Commissioners proclaiming Harnett County a Purple Heart County.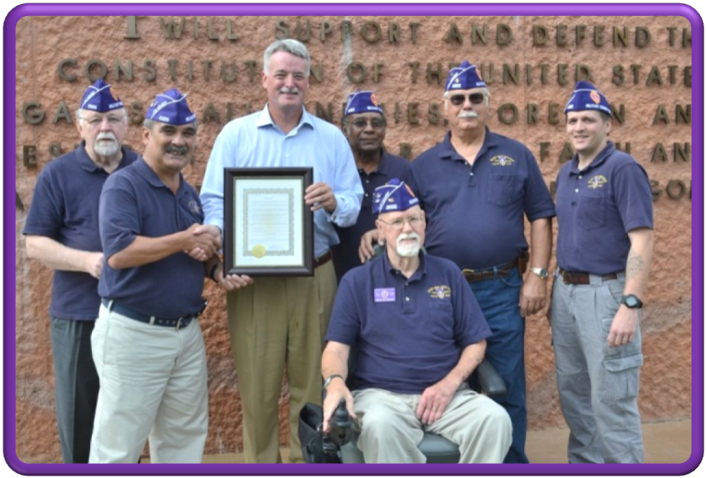 State Senator Wesley Meredith congratulates Chapter Officers on Proclamation designating Cumberland County a Purple Heart County.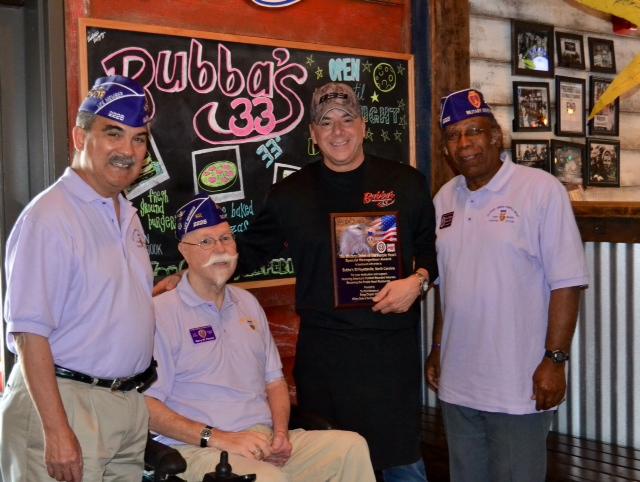 Chapter Officers presenting Nick Leach a plaque designating Bubba's 33 a Purple Heart Restaurant.